When is the 2019 Toyota Prius Release Date?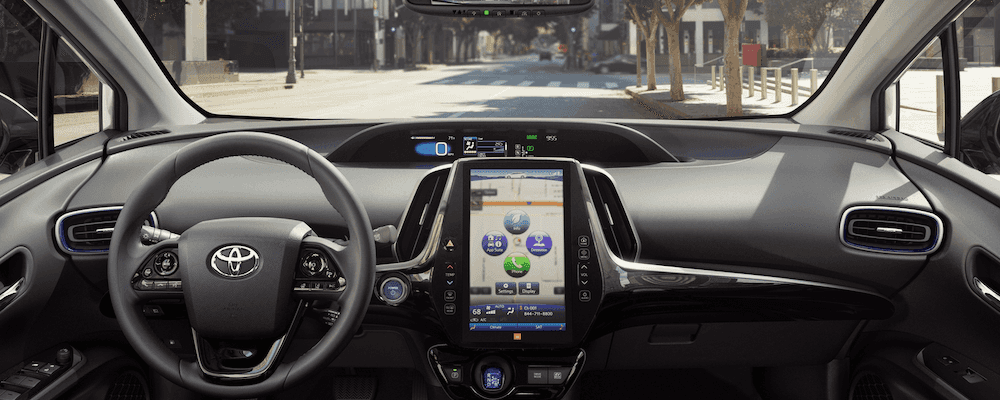 The 2019 Toyota Prius is expected to arrive at Toyota of Hollywood in January of 2019 — however, that release date isn't set in stone, so stay tuned for more info on the 2019 Toyota Prius release date. What is set in stone, however, is an exciting array of features guaranteed to have West Hollywood drivers lining up to upgrade to the latest version of the world's most popular hybrid vehicle.
Toyota Prius Updates for 2019
Unlike some of its brethren, the Prius isn't getting a redesign for 2019, but there are some updates that take this already enticing hybrid up a few notches, including:
New Color Options: The addition of colors such as Supersonic Red and Electric Blue Storm give Los Angeles shoppers more control over their vehicle's personality.
Two-Tone Wheels: A new set of 15-inch alloy wheels takes exterior styling up a notch.
Larger Charging Tray: The Qi wireless charging tray has been increased in size to accommodate the larger smartphones so popular with North Hollywood area consumers.
USB Ports: Two additional USB ports have been added, allowing passengers to charge their wired devices more conveniently.
LED Lights: Available LED accent lights increase visibility and improve upon the already head-turning outer design.
Piano Black Accents: Select trims will feature Piano Black accents throughout the cabin for a sleeker, more refined look.
As exciting as all these upgrades are, we think the drivetrain update is the most compelling reason to consider a new Prius.
AWD-e Drivetrain System
In the past, the only AWD hybrid vehicles you could get were oversized sedans or crossover SUVs, but the Prius changes that with the addition of the new electronic AWD system available on select trims.  The new drivetrain options promised better handling and improved traction in snow, rain, and dirt, allowing Glendale to explore to their heart's content – even in that wicked Los Angeles hill country – without fear.
Get More From Your Drive with a New 2019 Toyota Prius
A better Burbank area commute is just the beginning when you choose an ultra-efficient 2019 Toyota Prius from Toyota of Hollywood. Contact us to schedule your test drive today. Be sure to also learn more about the 2020 Toyota RAV4 TRD release date and the upcoming 2020 Toyota Prius, or check out our city pages to find the best music venue or the perfect NOHO Arts District destination to show off your latest Toyota model.
Latest News on Upcoming Toyota Models
Are you visiting West Hollywood-area Toyota dealerships looking for a rugged vehicle that enhances your current commute while offering a sleek exterior, a sophisticated interior, and the latest in technology? The Toyota Sequoia TRD Pro offers everything Los Angeles drivers want and then some. Even though the 2020 Toyota Sequoia TRD Pro release date hasn't been announced,…

Even if we can't yet provide a definitive 2020 Toyota Prius release date, we expect production for this perennially popular hybrid vehicle to start during summer 2019 for a long-awaited release sometime during the middle of fall. With the latest Prius iteration so close at hand, eco-conscious drivers have been clamoring for the latest news….

The highly anticipated 2020 Toyota RAV4 Off-Road TRD release date is expected for late fall 2019. Expectations have reached new heights, and the team at Toyota of Hollywood has details about what you can expect with the upcoming RAV4 and the recently released 2019 RAV4 Hybrid. New RAV4 for Sale in Hollywood Toyota RAV4 Lease Specials What…