Where to Camp in Southern California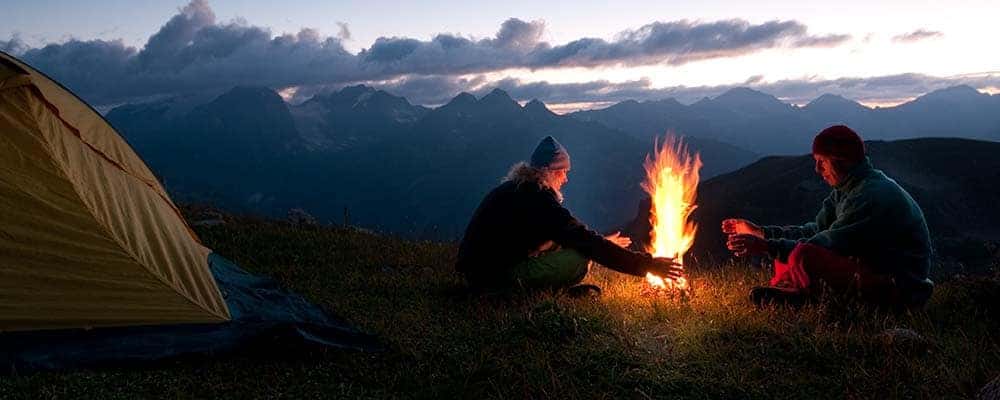 If the bustle and grind of Los Angeles is bringing you down and you need a way to leave it all behind, at least for a day or two, how about grabbing the tent and hitting the campgrounds? Camping in Southern California is inexpensive, doesn't take a lot of planning, and is a great way to recover your sanity over the weekend. If that sounds good to you, check out our top picks for scenic campgrounds in the SoCal area and get back to nature and back to you.
Angeles National Forest
Just a stone's throw from Burbank is the pristine wildlands known as the Angeles National Forest. Measuring more than 1,000 square miles and home to more than 40 campgrounds, including Crystal Lake, visitors can relax and soak in the sun without the distractions of the outside world intruding.
Leo Carrillo State Park
Just 1.5 hours from Glendale, Leo Carrillo offers campsites with sweeping views of the Pacific Ocean, plenty of amenities, access to hiking trails, and even a little general store in case you leave something important at home.
San Mateo Campground
Located in San Onofre State Beach just 1.5 hours south of Burbank, the San Mateo campground is a popular choice for surfers who want to be within walking distance of the waves. Located just a stone's throw from Camp Pendleton, it's also a good choice for family members visiting troops nearby who want a more rustic place to stay than the Four Seasons.
Hollywood RV Park
If you're not huge on roughing it but still want to get out of West Hollywood, former Balboa Park offers a unique slice of Hollywood history. The park features murals, live entertainment, dedicated hook-ups, and a unique feel that make it well worth fighting North Hollywood traffic to experience.
Joshua Tree
Stunning desert vistas make for challenging drives and some of the best camping in the area. Enjoy a wild night sky free from light pollution and take in the universe while you listen to the coyotes sing in the distance. Spring is a popular time for catching the wildflowers in bloom and enjoying long hikes before the summer heat sets in.
Escape the Sprawl and Enjoy Natural Beauty
While green spaces and environmental awareness are on the rise in Los Angeles, and projects like Hollywood Central Park go a long way towards providing a much-needed respite from the urban jungle, sometimes, you just have to run away to find yourself again. Choose one of our top picks, or leave your own in the comments, and let us know where you find the best camping in Southern California.
---
More Things To Do and News in Hollywood
Finding things to do in Los Angeles is always easy and with the holidays coming up even more festive than ever. Below is our list of the top things to do in and around West Hollywood this holiday season to get you in the spirit for an extraordinary time of giving. Grand Park's Winter Glow Grand…

When we're not trying to escape from a local escape room or exploring the arts district, we love to discover new music at one of our favorite West Hollywood music venues. Check out our top picks, and let us know if we missed one of your favorites in the comments section below. The Viper Room A small…

Hollywood is blossoming with culture and beauty, including the Hollywood Central Park Project and the NoHo Arts District — which is what we're here to talk about today. Learn about the history of NoHo Arts District and great attractions and fun spots to hit up in the district with help from the team at Toyota…