Holiday Events in Hollywood for 2018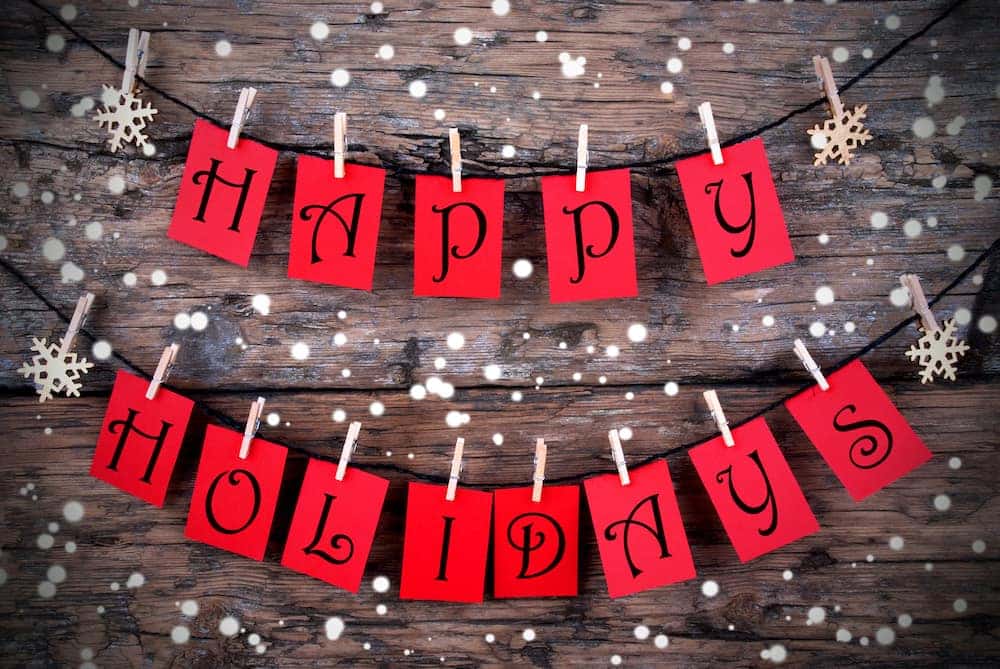 Finding things to do in Los Angeles is always easy and with the holidays coming up even more festive than ever. Below is our list of the top things to do in and around West Hollywood this holiday season to get you in the spirit for an extraordinary time of giving.
Grand Park's Winter Glow
Grand Park's inaugural nighttime features provides 19 interactive art installations that guests are invited to climb on, explore, and experience firsthand. The installation begins December 1, 2018, and runs through Christmas Day, December 25, 2018, perfect for Los Angeles merrymakers looking for something a little different.
Botanica Community Gift Market
On December 2, 2018, you can find some unique handcrafted stocking stuffers, gifts, and tasty food selections from local artisans. If you're searching for something LA-made or just want to take something unique and extraordinary back to your North Hollywood friends and family, visit Botanica at Silver Lake.
KROQ Almost Acoustic Christmas
If you're not a big fan of standard Christmas carols then drop by the forum in Inglewood on December 8th and ninth 2018 and check out bands like Smashing Pumpkins, Third Eye Blind, 30 Seconds to Mars, Bad Religion, Death Cab for Cutie, Florence + the Machine, and many more for a Hard Rockin' Christmas.
The Nutcracker
Would any Christmas celebration be complete without an American Ballet Theatre presentation of The Nutcracker? The performance features divine choreography, larger than life settings, and stunning costumes designed by Tony Award-winning designer Richard Hudson. The show runs from December 14 through December 23, 2018, at the Segerstrom Center for the Arts in Costa Mesa.
Renegade Craft Fair
Stop by the Los Angeles State Historic Park in Chinatown on December 8-9, 2018 to check out unique handcrafted items from some of the best designers in the business. If you're itching to try your hand at making creations of your own, they also offer classes and demos, free photo booths, and of course the ever-present food trucks in from Glendale and Burbank to help get you in the mood for the holiday season.
More Local Tips from Toyota of Hollywood
Find your holiday cheer with one of these events, or if you prefer something a little less festive, explore our city guides and discover new music, the Arts District, and driving tips to help you navigate LA and beyond.
Finding things to do in Los Angeles is always easy and with the holidays coming up even more festive than ever. Below is our list of the top things to do in and around West Hollywood this holiday season to get you in the spirit for an extraordinary time of giving. Grand Park's Winter Glow Grand…

When we're not trying to escape from a local escape room or exploring the arts district, we love to discover new music at one of our favorite West Hollywood music venues. Check out our top picks, and let us know if we missed one of your favorites in the comments section below. The Viper Room A small…

Hollywood is blossoming with culture and beauty, including the Hollywood Central Park Project and the NoHo Arts District — which is what we're here to talk about today. Learn about the history of NoHo Arts District and great attractions and fun spots to hit up in the district with help from the team at Toyota…