How Do You Change Your Windshield Wipers?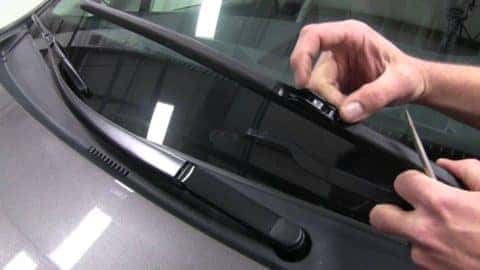 Change your windshield wiper blades at home in five easy steps:
Measure your blades, and buy replacement blades.

Carefully raise the first wiper arm until it is perpendicular with the windshield.

Press the plastic stopper holding the old blade in place, and unhook your old wiper blade.

Insert your new wiper blade into the hook, making sure the rubber part faces the windshield.

Repeat steps 2-4 with the second windshield wiper, double checking you have the correct length of blade.  
---
More on Replacing Your Windshield Wipers at Toyota of Hollywood
The rubber blades on your windshield wipers will wear down over time. The easiest way to ensure you have the right replacement windshield wiper blades for your Toyota vehicle is to source your windshield wipers from our Toyota Parts department. Contact our parts department online, or call us at 323-489-3785.
---
More from Toyota of Hollywood