How To Measure Tire Tread Depth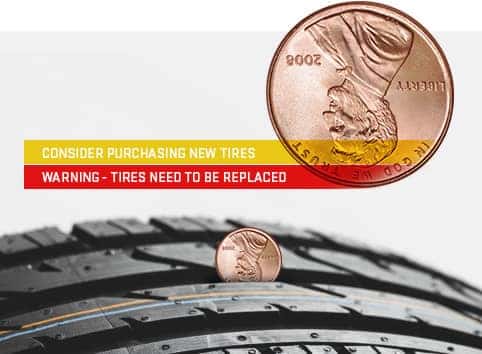 Use a tire tread depth gauge, if you have one handy, to see if your tire tread is between 10/32nds of an inch and 2/32nds of an inch.
If you don't have a tread depth gauge, insert a penny with Lincoln's head down into your tire's grooves — if you can see the top of Lincoln's head, then your tires are bald and you should order new tires
---
How Your Tire Tread Affects Your Safety
Typically, a new tire on your Toyota model comes with 10/32nds of an inch of tread. Once the tread gets to 2/32nds of an inch or less, your tire is considered "bald." A bald tire is much more likely to spring a leak than a healthy tire, and driving on one or more bald tires is hazardous to your safety. If you are unsure if you need new tires, contact our service department online or by phone at 323-489-3785.
---
More from Toyota of Hollywood