Leasing a Car with Bad Credit Near Hollywood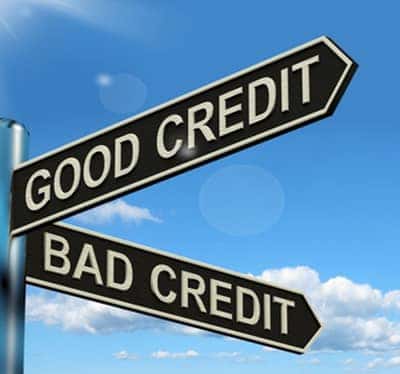 Do you imagine cruising the streets of West Hollywood, or shopping in downtown Los Angeles in a shiny new car on discount, but are afraid you can't afford it because of bad credit? If you would like to get behind the wheel of a new Toyota but think bad credit will prevent you from taking advantage of low lease and purchase rates, we have a surprise for you. Getting into an affordable new car is easier now than ever with programs designed to help shoppers like you rebuild your credit without settling for an old clunker or sky-high interest rates.
Can You Lease a Car with Bad Credit?
While getting any kind of financing is more difficult if you have bad credit, getting a lease deal is still possible if you take a few steps first:
Save a large down payment. If your FICO score is less than stellar, you'll probably need to put more down to qualify for a lease.
Pay off outstanding debts. Clearing up any credit issues before you apply for a lease looks good and can help boost your credit score.
Consider a lease trade. Lots of people lease a vehicle and then change their minds, leaving them stuck in a contract they can't afford or don't want. It's possible to take over such a lease and save your self some money while still getting into a car you love.
Following these steps won't guarantee a cheap lease, but you'll have a much better chance of qualifying than if you march into a Burbank dealership without having done any prep work first.
Can Auto Loans Help You Build Credit?
If you have bad credit and want to rebuild it quickly, there are few options better than an auto loan. Auto loans are typically reported to agencies like Equifax, so making your payments on time has an impact on your credit report in short order. And, while you will start out with a higher interest rate since you can refinance your auto after a few months, you can reduce that rate, and your payments, and reduce your expenses too.
Where Can I Get Affordable Car Leases?
There are plenty of dealerships from Glendale to North Hollywood that offer auto leases, but few that are as willing to work with you to find the right lease at a payment that fits your budget than Toyota of Hollywood.
Our finance specialists have years of experience helping bad credit shoppers get financed, even when other dealerships say no. If you've considered taking advantage of the low lease rates on the Corolla, Camry, or another of the many Toyota vehicles currently in our inventory, now is the time. Contact us today to learn more.
---
More Leasing and Finance Tips
Rebuilding your credit after a financial setback can be tough. It's hard to find a lender who will give you a chance, and even harder to get one with rates that won't drive you into bankruptcy. Fortunately, there is a Los Angeles finance leader who can help you rebuild your credit for less with an…

 Whether you get into a collision while driving down hills in Los Angeles or get your car stolen in Burbank, GAP insurance for your vehicle can help supplement your insurance settlement to ensure that you're covered in case of a total loss. Find out how it works here, and then come by the dealership…

Do you imagine cruising the streets of West Hollywood, or shopping in downtown Los Angeles in a shiny new car on discount, but are afraid you can't afford it because of bad credit? If you would like to get behind the wheel of a new Toyota but think bad credit will prevent you from taking…