How to Reset Maintenance Light on Toyota Corolla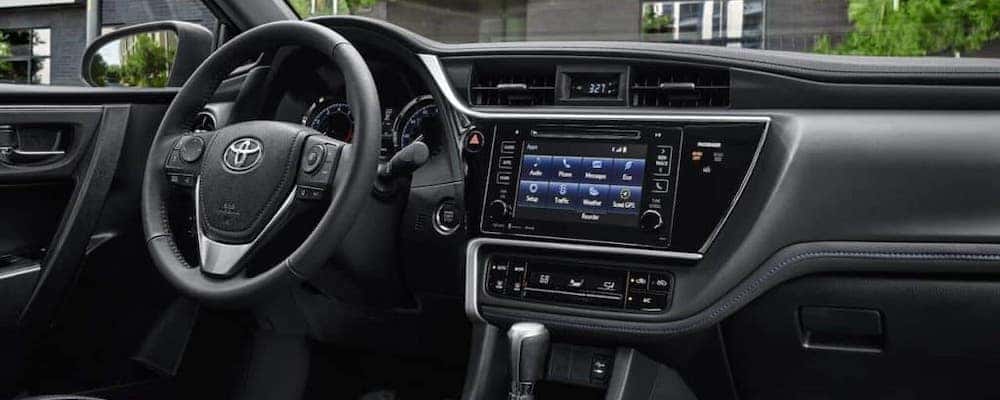 No one wants to see their maintenance light come on, but in most cases, getting it to turn off is as simple as a quick trip to your local Hollywood service center. However, if your maintenance light has failed to turn off after you've gotten the necessary services, then we absolutely understand your frustration. Luckily, learning how to reset the maintenance light on a Toyota Corolla only takes a few minutes. We've broken down the process for your convenience.
Manually Reset Maintenance Light Toyota Corolla
When you have your vehicle serviced with an expert, they'll make sure your warning light goes off afterward. However, if you're performing necessary maintenance at home, you may end up having to perform a hard reset. Here's how to get the job done in a Corolla:
Turn your keys to the "On" position, but don't start the car.
Hold the trip reset button down for several seconds. "Trip A" should appear on the central screen.
Once you see this on the display, return the key to the off position.
Press and hold the trip reset button, and while doing so, turn the key back to the "On" position.
Keep holding it down until you see the odometer flash zero. The maintenance light should now be off.
If it doesn't work the first time, there's no harm in repeating the process. If you're still having trouble after a second try, consider bringing your vehicle into our dealership, conveniently located near Los Angeles and North Hollywood.
Turn Off Maintenance Light Toyota Corolla Color Display
The most recent generations of the Toyota Corolla have a color display that can make the process even easier! Here's what to do if you have one of these systems in your vehicle:
Turn the key to the "On" position, but don't start the engine.
If your Corolla has the push-button start feature, hold down the brake pedal while pressing the button twice in quick succession. This will turn it "On" without starting the engine.
With the information display lit up, select the cog icon.
From there, select "Scheduled Maintenance"
Confirm your selection by selecting OK.
Your maintenance light should now be off! You're ready to start your engine and get back on the road.
Visit Us Near North Hollywood for Service
No matter what problem you're facing with your vehicle, the service team at Toyota of Hollywood is here to help. It's easy to contact us or schedule service online, and you'll enjoy impressive savings when you take advantage of our Toyota service coupons.
We offer some of the best priced service in the Hollywood area, and the Toyota experts on our team are full of useful service tips for your daily drives. Learn more today by reading on!
More on Toyota Service in Hollywood
If the maintenance light activates on your Toyota Camry dashboard, you most likely need to schedule an oil change or other Toyota maintenance in the West Hollywood area. Turn to us to help you reset your maintenance light with regular maintenance for your Toyota. If for whatever reason the light is still on after your maintenance appointment,…

It's easy to tell when your vehicle needs new brakes, if you know what to look for. Be sure to schedule brake service at our Hollywood, CA service center right away if you notice any of the following red flags during braking: Squealing or grinding noises Strange smells "Pulling" to the left or right Jutting…

If you're driving around North Hollywood, you want to make sure you're prepared for the unexpected. Check out this helpful emergency car kit guide from Toyota of Hollywood, and take another step toward getting ready for your next road trip out to Palm Springs or up to San Francisco in safety with a Toyota RAV4 or Toyota Camry….