Toyota Camry Oil Change Hollywood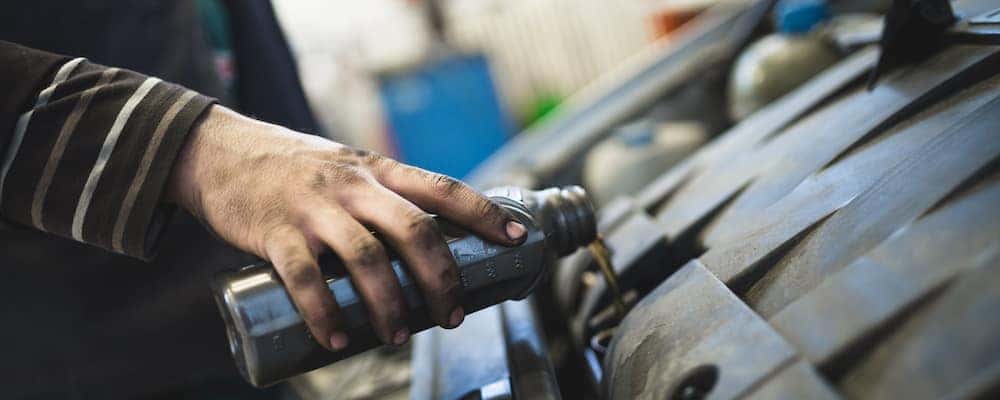 The Toyota Camry is known for its great performance, but if you want to enjoy its unique capabilities for years after you've driven off the lot, you'll need to keep up with your Toyota maintenance schedule. One of the most important necessary services is the regular Toyota Camry oil change. For a quick, easy, and affordable oil change, simply schedule service at our Hollywood Toyota service center. Those who'd prefer to go the DIY route can get all the information they need, below!
If you've recently purchased a new Toyota Camry, remember: you'll enjoy no-cost maintenance for two years with ToyotaCare.
Know Your Toyota Camry Oil Change Intervals
Toyota tells drivers to change their Camry oil every six months or every 5,000 miles. However, if you've opted to use synthetic oil in your Camry, you can wait for up to 10,000 miles or twelve months between changes. Once you've settled on an interval, do your best to maintain it over the years: consistency is key when it comes to vehicle care.
For more information, check your Toyota Camry owner's manual or contact a service expert at Toyota of Hollywood.
How to Change Oil: Toyota Camry DIY Service
Toyota of Hollywood can get you in and out with fresh oil in around an hour or less, but we're happy to assist those who'd rather take care of their next Toyota Camry oil change at home! Here, we've listed out all of the parts you'll need, and all of the steps in the process:
Parts: You'll need a funnel, several rags, an oil filter, an oil collection pan, and fresh conventional or synthetic oil. Check your owner's manual to find out how much oil you'll need.
Directions:
First, you'll drain the old oil from your Camry. Place the collection pan underneath the vehicle and remove the oil plug.
After the oil drains, take out the old oil filter and put the new one into place.
With the filter attached, return the oil drain plug to its normal position.
Now you're ready to add new oil. Find the engine oil cap under the hood, and set it aside.
Using a funnel, pour the recommended amount of oil into your Camry.
While you fill, double-check the plug to make sure that nothing is leaking out. You'll also want to avoid adding too much oil, so be sure to take your time with this step.
Double check your oil level with the dipstick. Take it out, wipe it clean, and reinsert it to get an accurate measurement.
In some cases, your maintenance light may still be on after you perform a successful oil change. If necessary, perform a hard reset.
Get the Service You Need with Toyota of Hollywood
If you're located near Los Angeles or Glendale, you can get the oil change you need at Toyota of Hollywood, today! We offer a wide variety of rotating service specials, so it's easy to save on necessary maintenance.
Toyota of Hollywood Service Specials