2017 Toyota Prius v vs. 2017 Subaru Outback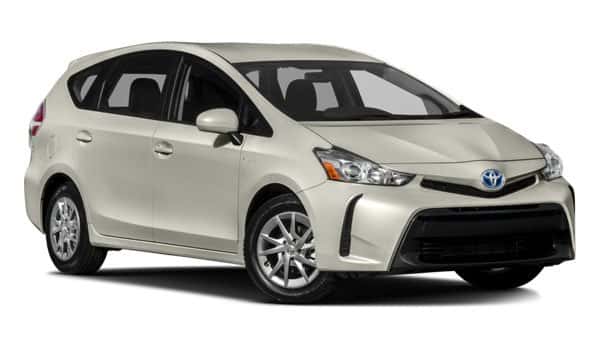 2017 Toyota Prius v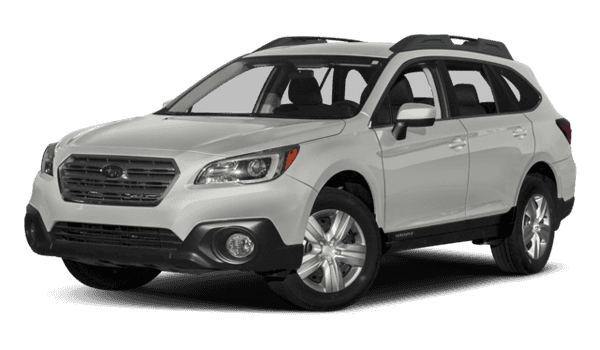 2017 Subaru Outback
Those with a tendency for travel would be smart to shop the 2017 Toyota Prius v. This extended version of the revolutionary hybrid classic offers more cargo space than others in the Prius lineup while still giving you the same ultra-efficient performance. Along with great infotainment technology and safety features, this wagon outshines other cargo carrying vehicles like the 2017 Subaru Outback. Compare the two contenders below, then meet the 2017 Toyota Prius v in person to see all the reasons why it will win your heart today!
Performance
The new Toyota Prius v is powered by a 1.8L 4-cylinder engine mated with an electric motor for hybrid efficiency. You'll get an impressive 43 mpg city or 39 mpg highway. With stop/start technology to help you save on fuel and provide an eco-friendly ride, you'll also enjoy the aerodynamic body that helps add to its capabilities, and Enhanced Vehicle Stability Control with Traction Control helps keep you on track in rough road conditions.
The new Subaru Outback does not feature a hybrid engine, but instead a gasoline-dependent 4-cylinder engine. While you will have electronic stability control, the SUV's body is not nearly as aerodynamic, and you'll only see 25 mpg city or 32 mpg highway as a maximum.
Technology
Inside of the new Prius v, you'll appreciate a wealth of helpful technology. Toyota's Entune infotainment system is standard on a 6.1-inch touchscreen display with Premium JBL Audio and Navigation available to amplify your ride's conveniences. Additionally, driver assistance features like Dynamic Radar Cruise Control, Lane Departure Alert, and Pre-Collision System are standard to intelligently let you make better driving decisions.
With the new Subaru Outback, you'll have a comparable infotainment system, but the suite of driver assistance features like those of the Toyota Prius v come as an added premium, boosting the price tag to get the same amount of safety features.
Take the 2017 Toyota Prius v For a Test Drive Today
Visit our showroom to meet the 2017 Prius v in person today. We're located at 6000 Hollywood Blvd If you'd like to speak with a sales specialist about scheduling a test drive, please give us a call at (323) 300-5026. You can also fill out our online contact form to leave a message and have one of our team members reach out to you with more information or answers to your inquiries about features, financing, and other services!