Newest and Most Popular Toyota Models
Freshest and Brand New Inventory
These vehicles have JUST been added to our inventory; test drive them before anyone else opens the door!
We at Toyota of Hollywood have specifically gathered inventory searches that customers commonly browse online, because we want to do the difficult work for you. Right when you step foot on the lot, you'll be able to further explore the vehicles you've been waiting to get to know. Whether you're looking for a Toyota Camry or a Toyota RAV4, you can peruse our specific inventory of certain trims, models, or features available. See the custom inventory we've created, and find the model that's right for you!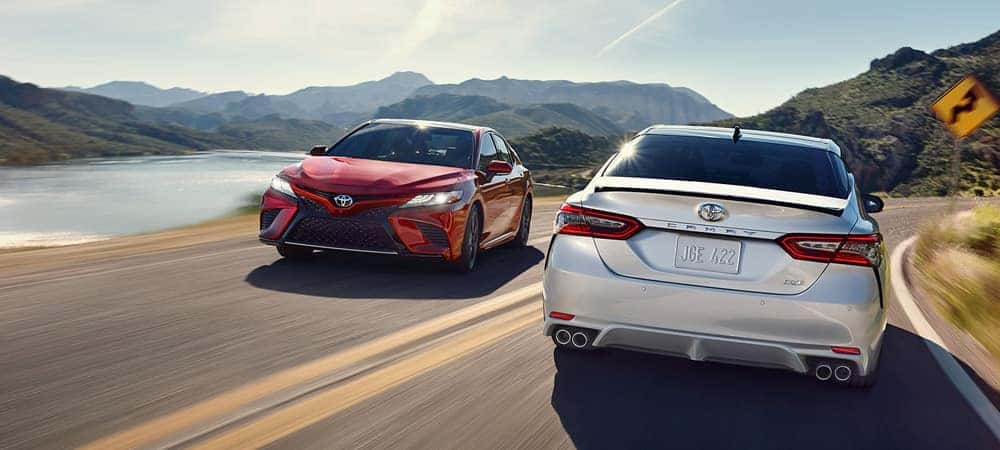 New Toyota Camry
You can't go wrong with the most popular model in America — check out our inventory of Toyota Camry models.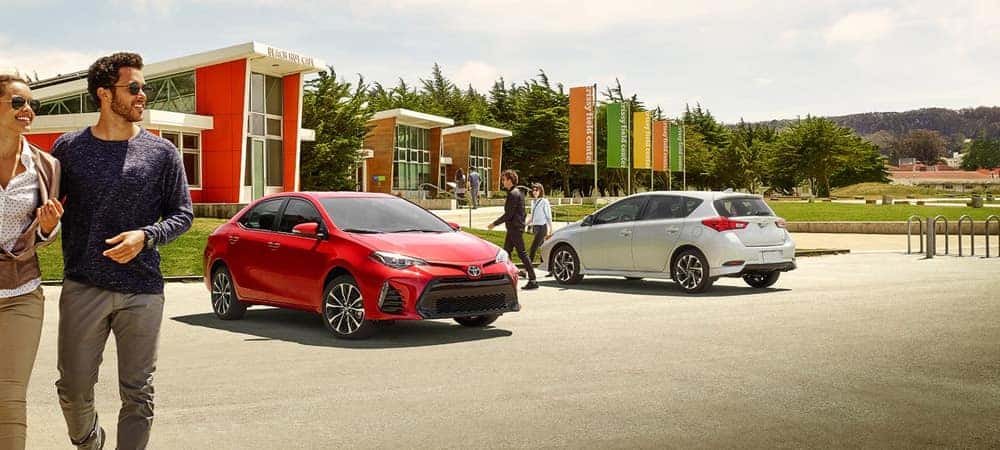 Low-Mileage Used Cars
Looking for a used car that's like new? Check out our inventory of low-mileage used cars to get a great price on a gently used vehicle.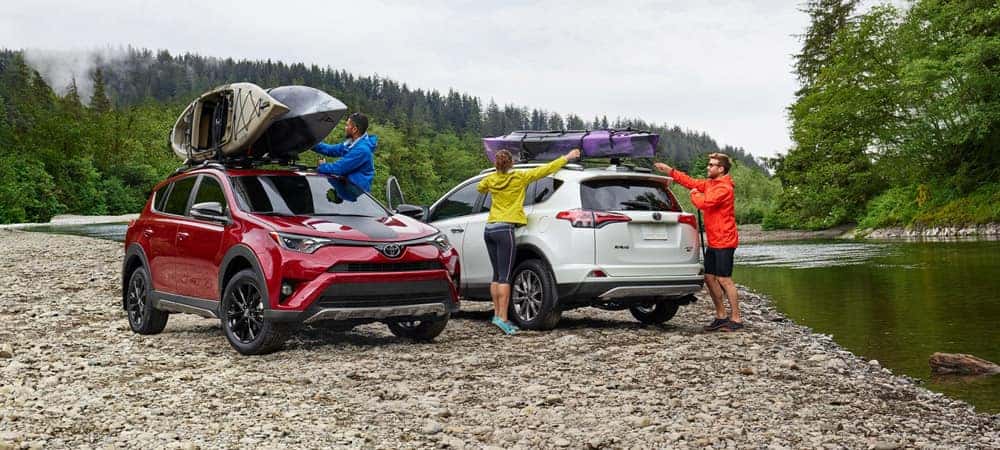 Toyota SUVs
Toyota SUVs offer you a range of size and options, from efficient crossovers to mighty full-size SUVs.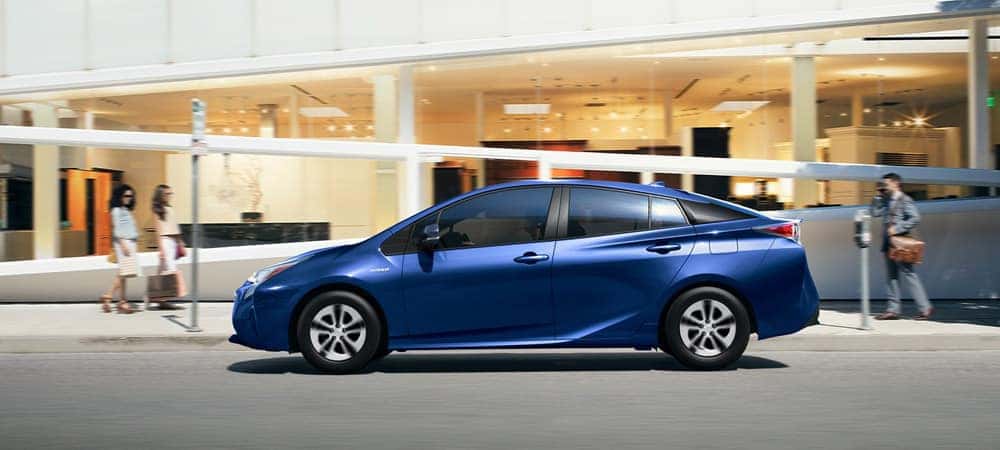 Used Toyota Hybrids
Save money at our dealership before you save money at the pump when you choose one of our used Toyota hybrids.
We're incredibly active at Toyota of Hollywood, so make sure to follow us on social media to keep in touch with the latest specials, cars on the lot, and news around Hollywood!
Latest News at Toyota of Hollywood
Mike Sullivan and the LAcarGUY team are proud to have been honored with the EMA Corporate Responsibility Award, a prestigious award that Environmental Media Association gives to those individuals and organizations which have advanced the cause of environmental sustainability. Compare Prius Options Corporate Responsibility Award The Environmental Media Association Corporate Responsibility Award recognizes the achievements…

Toyota of Hollywood and LA Car Guy are committed to giving back to communities throughout West Hollywood, Burbank, and beyond, and the sponsorship of the Helen Bernstein High School Garden is just one of our latest efforts. Part of the #GreenMySchool initiative, this student and community garden space was recently visited by Canadian actress Rachelle…

One of the most effective ways to promote environmentalism in mainstream culture is to popularize it through the entertainment industry. You'll also learn a little more about the Los Angeles nonprofit scene and how you can get involved today to make the greater LA area — from North Hollywood to Glendale — a more vibrant, healthy, and…
---
Customer Reviews
DealerRater Jul 19, 2018
I was helped in buying a new car by Bruno Ruiz. He was very professional and made my experience with Toyota of Hollywood a great one. There was no hard sell like everyone dreads when they go to purchase a new car. He did everything he could to help me feel comfortable with my purchase . I would recommend him and Toyota of Hollywood to all my friends. Also, after your car purchase, when it comes to servicing your vehicle, Brian Singletary is the person to see. He goes that extra mile for his customers to make sure they are happy with their service experience.
Facebook Jul 19, 2018
Thank you Danny Llamas for the great Customer Service you always provide! Everyone, if you ever want to take your car in see Danny. You will definitely be in good hands! He's a really sweet guy and helpful. Appreciate you Danny, you're Amazing and keep up the great service ??
Facebook Jul 18, 2018
I have to say every time I have dealt with a dealership they have given attitude or tried to sell me something that is maked up 3 times more then I can get it somewhere else. My Toyota would not start all the time I took it to Toyota of Hollywood and Rubin take care of me. With a smile on his face. He also told me that I had two years Of free maintenance on my car that nobody told me about where I bought ( I bought it at (Alhambra Toyota). it which was very nice to him he g...ot me checked in quick he got me a rental car at a great rate very very inexpensive and I was out of there in 15 minutes. My car was ready in about four hours they allowed me to keep it at the dealership since I am in sales and that could not be there I picked it up the next morning was there about 10 minutes what a great experience I will be going back to these people for maintenance and when I get my next car there's no doubt about it. Thank you for making my experience very very easy and for sticking by your product . See More
Yelp Jul 18, 2018
Ive owned various toyotas for over 15 years, I have had my cars serviced at almost every toyota dealer in California so I know what to expect busy, crowded, waiting 15 minutes for appointments, its nothing new to me....and its okay I understand its one of the most popular makes in the car industry. Therefore I calculate my return or departure on customer satisfaction and experience. I cant speak on price because I had my toyota care which states I have free 5k service. I brought my car to Joey Lutz and he took in my car immediately and he was strait forward and accurate which I liked. I waited in the waiting room where they had donuts and coffee which was also nice! Now one thing I dreaded at most toyotas is that usually youre sent to 5 different people to answer simple questions. I was curious on a price for a part and kevin searched and gave me a price quote, kevin also stepped out and reccomended me interesting cleaning products that I was looking for when caring for my toyota. Not only that but he even checked me out when my car was ready and went over the paperword with me and highlighted the maintenance I recieved and he quickly called my car out for me and he even noticed that I had a few bags with me and offered to help. This was the first time where I only had to see one person for questions on parts and checking out my car. kevin was quick yet kind and bright with his responses and saved me from the headache and fluster of waiting to be attended and I loved it. Being a manager for my own company it is evident to appreciate and acknowledge someone who is fluent, polite, professional, and genuinely kind as Kevin who makes the overall consumer leave with a smile on their face and a strong will to not thing twice of going somewhere else for my car needs. My oil change was done quicker than I expected and I have joey to thank for that. Overall I appreciate kevin and joey for being the best they can be for customers. 5 stars.
Facebook Jul 17, 2018
Ruben Gomez provided excellent service at Toyota of Hollywood! He explained everything to me and made the process graceful!
Google Jul 16, 2018
Incredible from sales to service. Big shout out to Maria Flores who made the first 5k a breeze. Thanks so much!
Google Jul 16, 2018
I brought my Scion in for much needed brake repairs and a 45k mile service and got great service from Camille Juse. I was able to pick my car up the same day, choose what to get fixed based on what I could afford and a detailed recommendation of what needed to be fixed next in order of importance. I am always sceptical of bringing my car into an actual delearship but I had a great experience and will be coming back! Thx Camille!
Google Jul 16, 2018
Great service by Danny Llamas at Hollywood Toyota! He was very professional, kept me informed of what was taking place with my vehicle and explained everything about my issue and potential future issues clearly and concisely. Reuben was also very friendly as well as the outstanding cashier on duty (a female). The driver who gave me a ride back to work was also very nice (Hispanic gentleman). Great experience all around and I won't hesitate to bring my car back to Toyota of Hollywood whenever there is an issue and I will tell all my associates at Merrill Lynch in the area to ask for Danny or Reuben if they need their Toyotas serviced.
Yelp Jul 13, 2018
Danny and the team took care of my Prius and made sure to explain in detail any issues I was having. The cashier is also very friendly and helpful and Reuben was also very outgoing. Give them a call if you need service!
Google Jul 12, 2018
Free Viriety coffee and Water and whach TV