Newest and Most Popular Toyota Models
Freshest and Brand New Inventory
These vehicles have JUST been added to our inventory; test drive them before anyone else opens the door!
We at Toyota of Hollywood have specifically gathered inventory searches that customers commonly browse online, because we want to do the difficult work for you. Right when you step foot on the lot, you'll be able to further explore the vehicles you've been waiting to get to know. Whether you're looking for a Toyota Camry or a Toyota RAV4, you can peruse our specific inventory of certain trims, models, or features available. See the custom inventory we've created, and find the model that's right for you!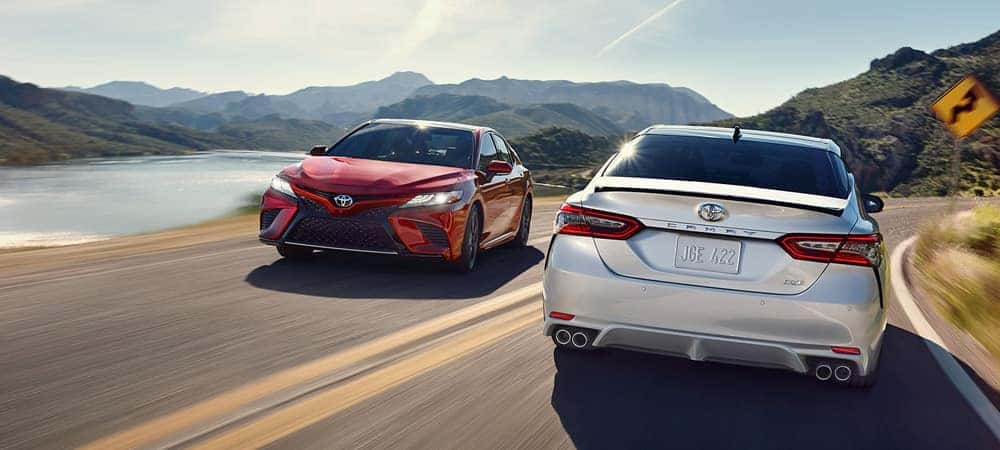 New Toyota Camry
You can't go wrong with the most popular model in America — check out our inventory of Toyota Camry models.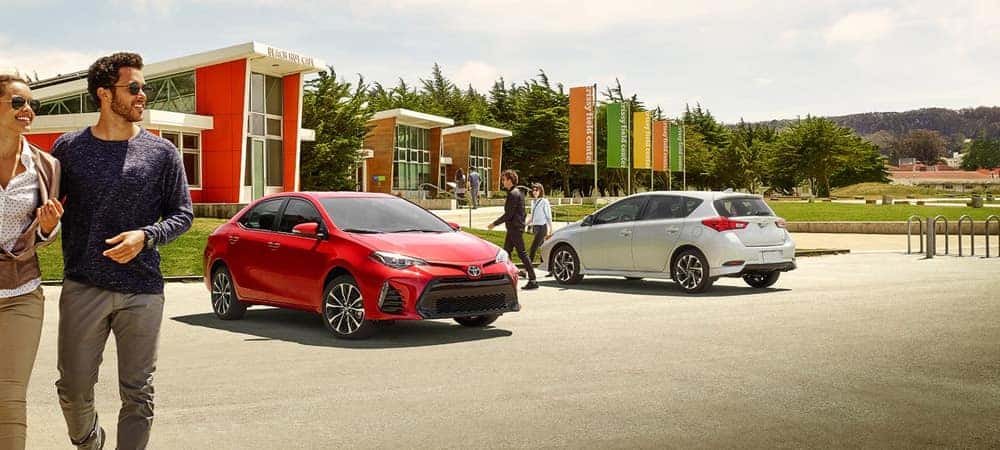 Low-Mileage Used Cars
Looking for a used car that's like new? Check out our inventory of low-mileage used cars to get a great price on a gently used vehicle.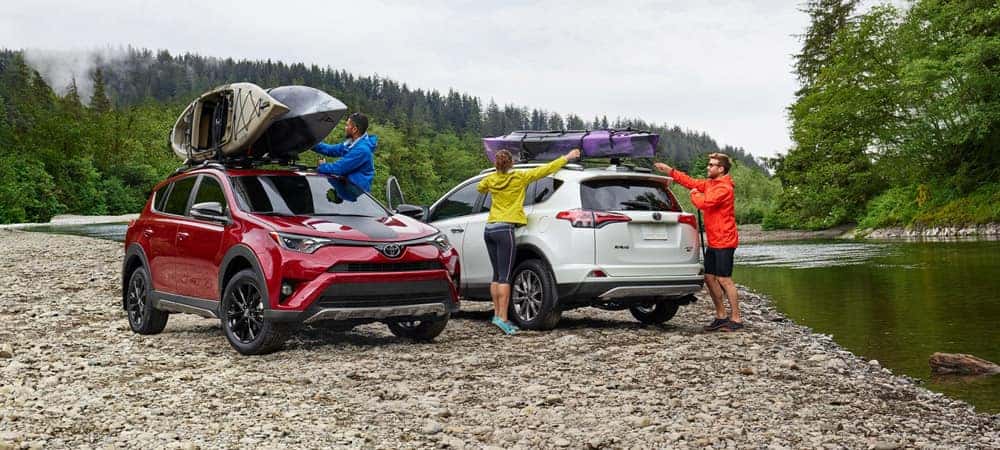 Toyota SUVs
Toyota SUVs offer you a range of size and options, from efficient crossovers to mighty full-size SUVs.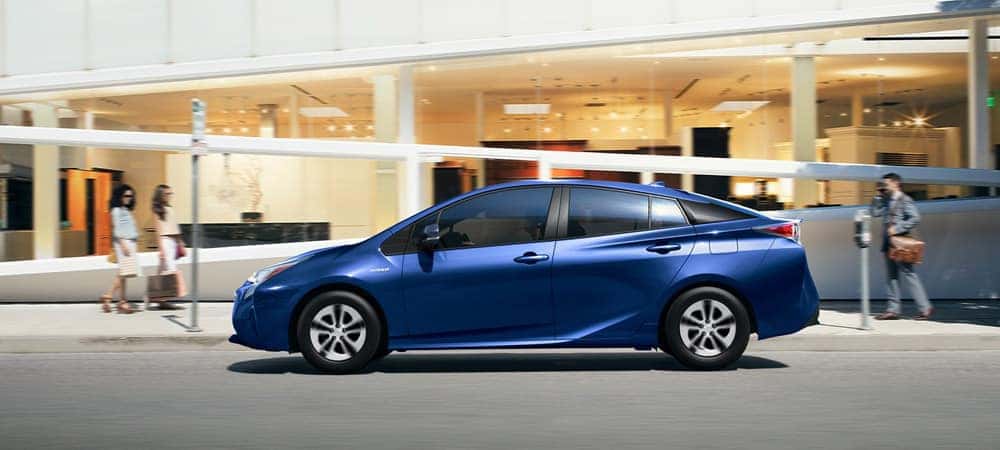 Used Toyota Hybrids
Save money at our dealership before you save money at the pump when you choose one of our used Toyota hybrids.
We're incredibly active at Toyota of Hollywood, so make sure to follow us on social media to keep in touch with the latest specials, cars on the lot, and news around Hollywood!
Latest News at Toyota of Hollywood
It's easy to tell when your vehicle needs new brakes, if you know what to look for. Be sure to schedule brake service at our Hollywood, CA service center right away if you notice any of the following red flags during braking:    Squealing or grinding noises Strange smells "Pulling" to the left or right…

If you're driving around North Hollywood, you want to make sure you're prepared for the  unexpected. Check out this helpful emergency car kit guide from Toyota of Hollywood, and take another step toward getting ready for your next road trip out to Palm Springs or up to San Francisco in safety with a Toyota RAV4 or Toyota Camry….

Cheap SUVs for Hill Driving Whether you're tackling some mountain driving or just cruising in an area known for its steep roadways, you need to be extra cautious. Knowing what you should do when driving down a steep hill can help keep you and your passengers fully protected while on the go, especially through areas…
---
Customer Reviews
Yelp May 23, 2018
I went to Toyota of Hollywood a couple of weeks ago to have some work done on my Toyota Sienna as part of a recent recall. I was honestly expecting to have to wait around and to be told that there were other features on my van that had to be taken care of in addition to the recall work. However, I was treated so wonderfully by Reuben who explained the entire process and the work was done on a very timely basis. Everyone that I interacted with at Toyota of Hollywood was respectful and caring, especially Reuben. I had never been to TOH before but they can certainly expect to have my business again in the future. Often times we are told that going to a dealer would be so much more expensive that taking our vehicles to local mechanics. However, when I receive the professional and caring service by workers like Reuben I do not  mind paying the extra money. Besides think about how many times we have all taken our vehicles to other mechanics and the work was not done correctly and we had to take the vehicles back for more service and costs. I would rather save the time and money by taking my vehicle to people like Reuben who I can trust to get the job done correctly the first time. Thanks to everyone at TOH for making by experience a pleasurable one.
Yelp May 22, 2018
Decided to give this place a second chance and it was great! Just got my car serviced, Camille was my advisor and I got a couple important services taken care of with my car. But it drives like a dream! Also they washed my car! Toyota Glendale doesn't wash your car for you so you gotta spend that extra $10 somewhere in the city for a car wash.
Google May 21, 2018
Google May 17, 2018
The sevice was GREAT because Danny Llamas was very helpful in checking me in pretty friendly. I enjoyed a yummy dounut with coffee while waiting for a shuttle. I appreciated the courtesy call I received from Danny telling me my car was ready. Thank you Danny, I'm grateful for your valuable input ?.
Google May 16, 2018
I had my first service done yesterday and Jackie Hercules was awesome! I called early in theorning and they were able to take my car in right away. Everything was fast and easy! Jackie helped a lot and was extremely welcoming!
Facebook May 15, 2018
Just want thank Joey Lutz for another excellent service he rendered to me and to my Tacoma truck on May 14, 2018. THANK YOU SO MUCH, JOEY LUTZ!!!
Google May 14, 2018
THIS PLACE IS AMAZING AND VERY EFFECIENT! JACKIE AND HER TEAM ENSURED MY SERVICE WENT BY QUICK, AND SMOOTH! I WILL CONTINUE COMING BACK TO THIS TOYOTA EVEN THOUGH ITS FARTHER OUT FOR ME, ONLY BECAUSE OF THE AMAZING AND BEST QUALITY SERVICE I RECIEVED HERE! THANK YOU TO JACKIE AND HER TEAM FOR DOING THE JOB RIGHT THE FIRST TIME AND MAKING MY EXPERIENCE HEADACHE FREE & FUN! :) I WILL TELL MY FAMILY TO START COMING OUT TO THIS TOYOTA ONLY FROM NOW ON!!!
Yelp May 14, 2018
Just Got my car serviced at this Toyota for the first time and let me tell you that it definitely won't be my last! My Home Store is normally Hamer but I got referred to this Toyota by my Fiancé who recently had an awesome experience here. Getting treated with such amazing customer service Like the one I received by Jackie is the reason for my Review, I will always be back for my service here! Jackie was Great & efficient at getting the job done she made my drive worth it and the service was so fast i did not have to wait ! My entire family will start coming for there service at this location from now on! Thank you Jackie for all of your help!
Facebook May 11, 2018
DealerRater May 11, 2018
Miguel Catalano helped me get an amazing deal on a new Toyota Corolla for my daughter. I'm very thankful he was my sales man.