Newest and Most Popular Toyota Models
Freshest and Brand New Inventory
These vehicles have JUST been added to our inventory; test drive them before anyone else opens the door!
We at Toyota of Hollywood have specifically gathered inventory searches that customers commonly browse online, because we want to do the difficult work for you. Right when you step foot on the lot, you'll be able to further explore the vehicles you've been waiting to get to know. Whether you're looking for a Toyota Camry or a Toyota RAV4, you can peruse our specific inventory of certain trims, models, or features available. See the custom inventory we've created, find the model that's right for you, and get ready to exchange your old vehicle.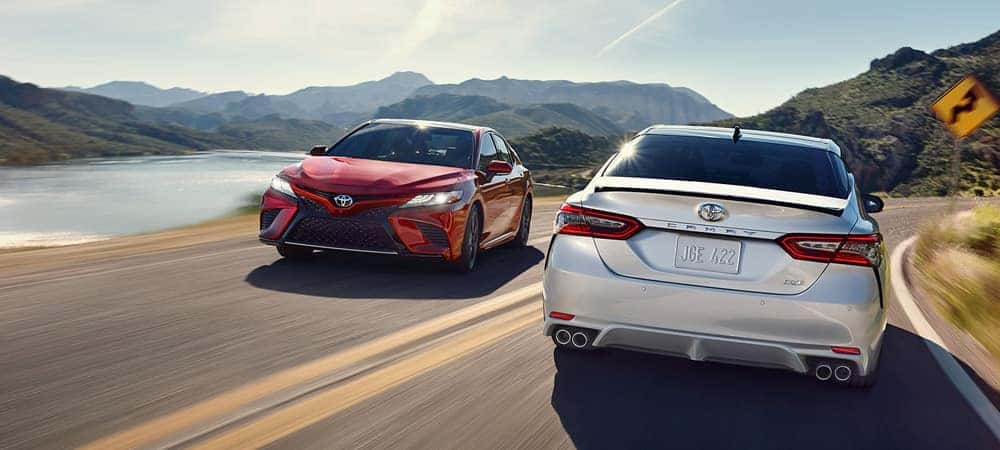 New Toyota Camry
You can't go wrong with the most popular model in America — check out our inventory of Toyota Camry models.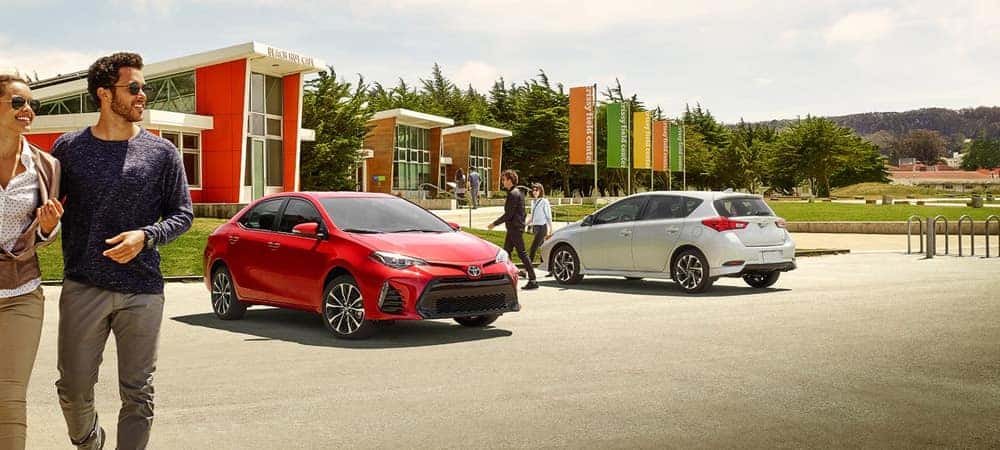 Low-Mileage Used Cars
Looking for a used car that's like new? Check out our inventory of low-mileage used cars to get a great price on a gently used vehicle.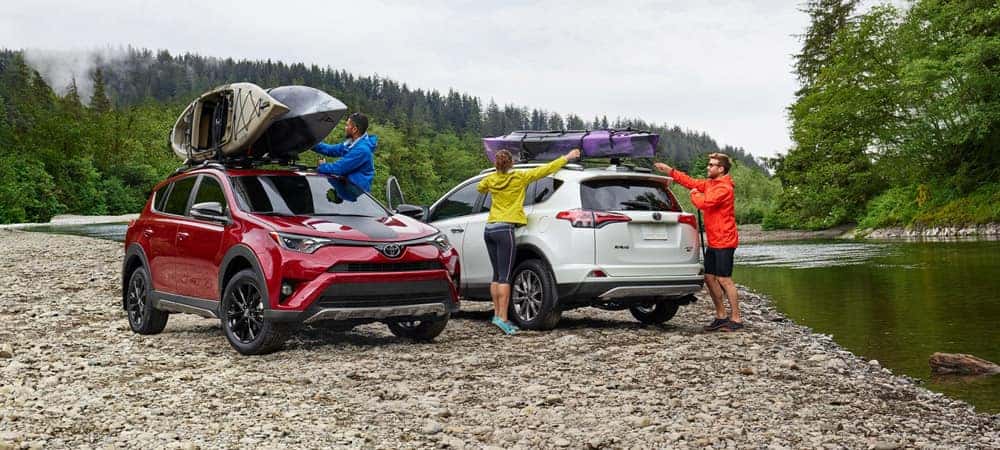 Toyota SUVs
Toyota SUVs offer you a range of size and options, from efficient crossovers to mighty full-size SUVs.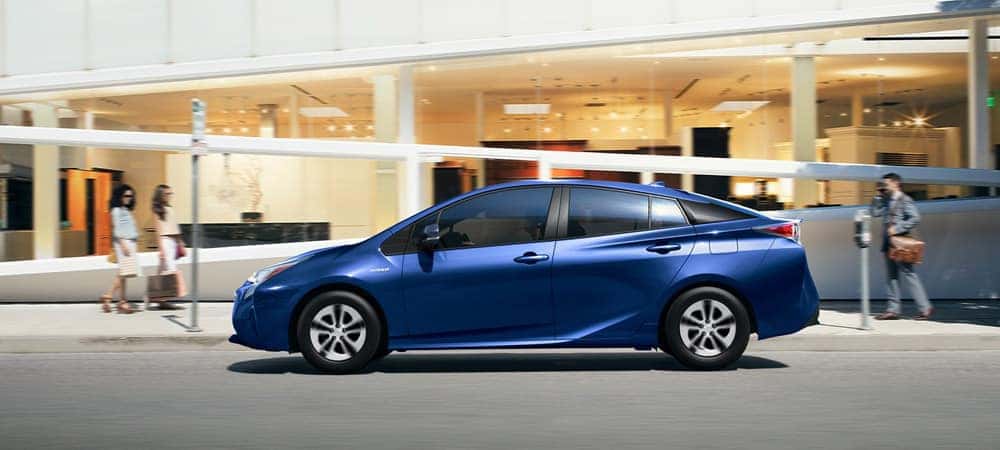 Used Toyota Hybrids
Save money at our dealership before you save money at the pump when you choose one of our used Toyota hybrids.
We're incredibly active at Toyota of Hollywood, so make sure to follow us on social media to keep in touch with the latest specials, cars on the lot, and news around Hollywood!
Latest News at Toyota of Hollywood
It's no surprise to see that the 2020 Toyota RAV4 is making heads turn on the Glendale roads. Between its eye-catching design, performance capabilities, it's a real standout crossover. Visit Toyota of Hollywood, and you won't have trouble seeing why Los Angeles drivers can't wait to test drive this highly-praised vehicle. View Inventory Contact Us 2020 Toyota RAV4…

What is the MPG of a Toyota Corolla? This is the top question that Glendale-area shoppers ask when they visit our dealership. The 2020 Toyota Corolla Hybrid LE configuration can reach up to 53 mpg city and 52 mpg highway* This fuel-efficient sedan provides strong fuel efficiency numbers throughout its entire Corolla trim lineup. Get…

The 2020 Toyota Prius is an excellent choice for West Hollywood car buyers looking for an eco- and wallet-friendly vehicle. Toyota of Hollywood is walking you through the different Toyota Prius configurations to help you decide which of these hatchback vehicles is best suited for your daily drives around Los Angeles while taking the next step to incredible fuel…
---
Customer Reviews
Google Jan 24, 2020
Yelp Jan 21, 2020
Miracle Survival story: TOYOTA COROLLA saved my sons life when it plummeted off Malibu Hills and he emerged with barely a scratch (as seen on ABC: abc7.com/5862204 and CBS: losangeles.cbslocal.com/…) Now EVERYONE is asking me what car he was driving  !! On Thursday night my 26 year old son, Emeka Nwokolo, was returning from his first day as a PA at a movie shoot.  The shoot was taking place in the Malibu/ Agoura Hills area. When he left the shoot shortly after 8 it was dark and rainy. He began driving and suddenly heard a noise and then all of ...
Yelp Jan 16, 2020
I recently bought a new rav 4 from this dealership. I can only say this was the quickest, easiest car purchase in 50 years of owning cars.  Ali ,my salesman , was smart, complete knowledge of the product, fast and collected info before I went into the dealership so I was in andd out learning about my new vehicle in 42 minutes , and on my way home.    This car has to last me a while, as at 65 may be the last I'll Purchase.   Of course my family's always buying Toyota's,  my brother just retired his four runner after 268,000 miles, and bought a new highlander.     ...
Google Jan 14, 2020
Google Jan 13, 2020
Google Jan 10, 2020
My husband and I are very grateful to Eldiiar Mamyrov for helping me buy our car. Very good service. Thank youMargarita Shestakova and Alexandre Khorev
Yelp Jan 9, 2020
Claudia as Service was exceptional. Most profound service I've ever experienced. VIP all around. Thank you so much. Happy 2020.
Google Jan 6, 2020
Sales manager Mike was helpful and kind. He listened to my concerns as a customer and quickly set me up with a rental car while my vehicle was being serviced.
Google Jan 6, 2020
Yelp Jan 4, 2020
I am so thrilled to give Toyota of Hollywood a five-star review due to the new Service Director Mike Hodgson.  I left Toyota of Hollywood a few years ago due to some bad experiences I had there.  But last July I decided to try them again and was delighted with the stellar customer service and car service that Mike provided.  He is kind, friendly, and knowledgeable.  Best of all, he does not oversell.  He understands that customers will only return if they are treated fairly and with respect.  He is truly a kind and honorable person, and he has been ...