Newest and Most Popular Toyota Models
Freshest and Brand New Inventory
These vehicles have JUST been added to our inventory; test drive them before anyone else opens the door!
We at Toyota of Hollywood have specifically gathered inventory searches that customers commonly browse online, because we want to do the difficult work for you. Right when you step foot on the lot, you'll be able to further explore the vehicles you've been waiting to get to know. Whether you're looking for a Toyota Camry or a Toyota RAV4, you can peruse our specific inventory of certain trims, models, or features available. See the custom inventory we've created, find the model that's right for you, and get ready to exchange your old vehicle.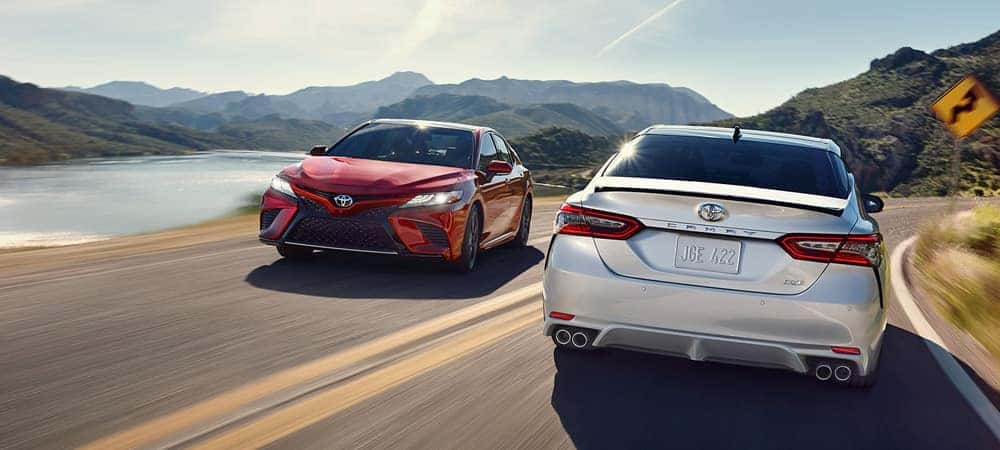 New Toyota Camry
You can't go wrong with the most popular model in America — check out our inventory of Toyota Camry models.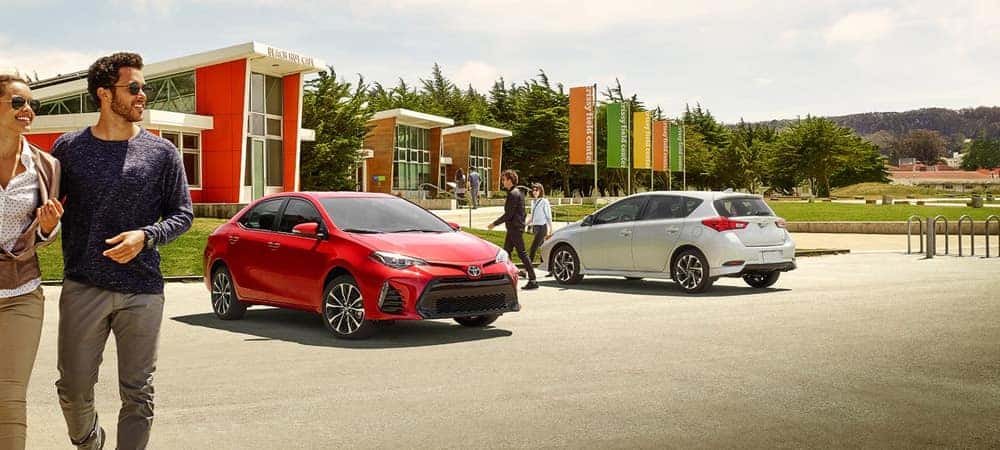 Low-Mileage Used Cars
Looking for a used car that's like new? Check out our inventory of low-mileage used cars to get a great price on a gently used vehicle.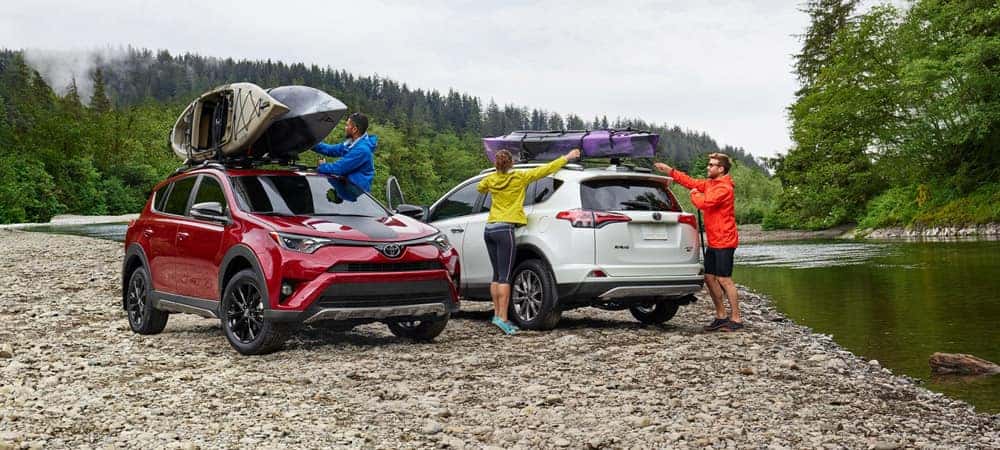 Toyota SUVs
Toyota SUVs offer you a range of size and options, from efficient crossovers to mighty full-size SUVs.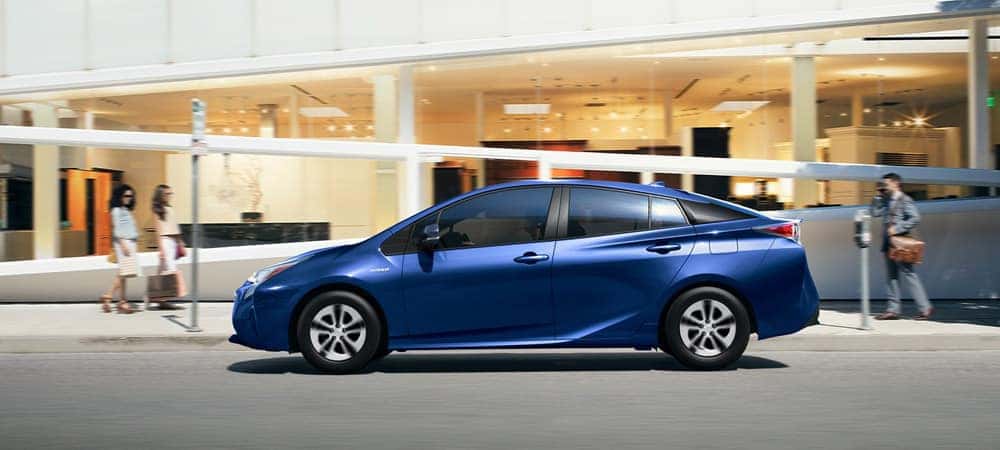 Used Toyota Hybrids
Save money at our dealership before you save money at the pump when you choose one of our used Toyota hybrids.
We're incredibly active at Toyota of Hollywood, so make sure to follow us on social media to keep in touch with the latest specials, cars on the lot, and news around Hollywood!
Latest News at Toyota of Hollywood
The highly anticipated 2020 Toyota RAV4 Off-Road TRD release date is expected for late fall 2019. Expectations have reached new heights, and the team at Toyota of Hollywood has details about what you can expect with the upcoming RAV4 and the recently released 2019 RAV4 Hybrid. New RAV4 for Sale in Hollywood Toyota RAV4 Lease Specials What…

As every driver knows, the color of your vehicle can say quite a lot about your personality. Even if appearance isn't your first priority when you're picking out a vehicle for your Los Angeles drives, it's important to spend at least a little time thinking about your options! If you've already settled on a smartly-designed, reliable,…

Wondering when the redesigned 2019 Toyota RAV4 Hybrid will arrive in Hollywood? The gas-powered 2019 Toyota RAV4 has already made its debut at Toyota of Hollywood, and the 2019 Toyota RAV4 Hybrid release date is set to arrive in March of this year! Find out what's new for the 2019 Toyota RAV4 Hybrid, and learn about its…
---
Customer Reviews
Google May 14, 2019
Angel Olivares was my service representative. He was extremely helpful in solving my car's headlight issue. My headlights suddenly became dim over the weekend, so I brought the car in to sort out the program. Angel was able to determine the problem, and fixed it efficiently!
Google May 13, 2019
Yelp May 12, 2019
Great service from Robert who got us into our new car .No pressure, honest and easy to work with. Did not feel on high alert for a slick salesperson-he was awesome and low key but super helpful. Finance was easy too, really nice fellow. Had a wretched time at Culver City dealer. Just shitty dealership and low class workers .No way we were giving them business. Headed right over to Hollywood and happy with the car, the service and overall experience!
Google May 9, 2019
Good deals, great sales staff and a lousy guy to wrap up your deal in finance who shouldnt be in front of a customer ever. Put him in the oil change department.
Yelp May 8, 2019
Danni Llamas was an absolute Wizard. Thank you for your professional treatment of my car and exceptional help. Love this place, everyone is super nice.
Yelp May 8, 2019
The service here is great! I personally worked with Dany and he was quick, communicative, efficient and understanding of budget. I would highly recommend asking for him if you end up having to go here 🙂
Google May 7, 2019
Great dealership, little over priced but given the location and being a dealership it makes a lot of sense, you get what you pay for too. Another mechanic broke my car. These guys fixed it and helped get my money back from the other hack mechanic. Thanks guys and gals! Ill be back!
Google May 6, 2019
Yelp May 6, 2019
Highly recommend this dealer to anyone took my mother in law today to trade in her car and they were amazing. We were helped by Guillermo who honestly was the best salesman I've ever met and I've bought 5 cars before. He went above and beyond he played with my 3 year old mean while Rodger helped get me a great deal with finance. He made sure we always had water and were comfortable. Great Guy if you go buy a car make sure you go to him. Once we got that great deal from Rodger and Guillermo and went to Finance we met Jonathan who was another great person. Gave us great deals with the extended warranties and was an always comforting. Thank you guys
Yelp May 6, 2019
Came here with my friend to get her car serviced. Everyone at the dealership was super friendly. Joey lutz got the car done super fast. Keep up the good work.