Newest and Most Popular Toyota Models
Freshest and Brand New Inventory
These vehicles have JUST been added to our inventory; test drive them before anyone else opens the door!
We at Toyota of Hollywood have specifically gathered inventory searches that customers commonly browse online, because we want to do the difficult work for you. Right when you step foot on the lot, you'll be able to further explore the vehicles you've been waiting to get to know. Whether you're looking for a Toyota Camry or a Toyota RAV4, you can peruse our specific inventory of certain trims, models, or features available. See the custom inventory we've created, and find the model that's right for you!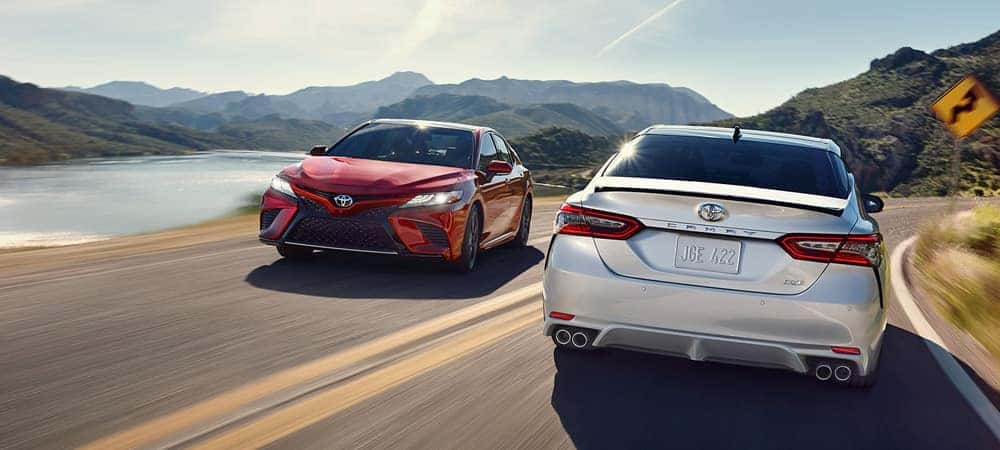 New Toyota Camry
You can't go wrong with the most popular model in America — check out our inventory of Toyota Camry models.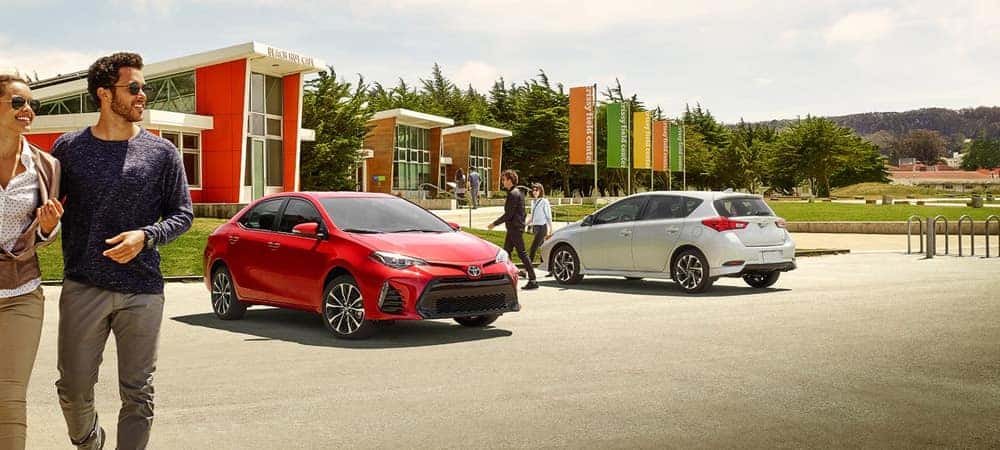 Low-Mileage Used Cars
Looking for a used car that's like new? Check out our inventory of low-mileage used cars to get a great price on a gently used vehicle.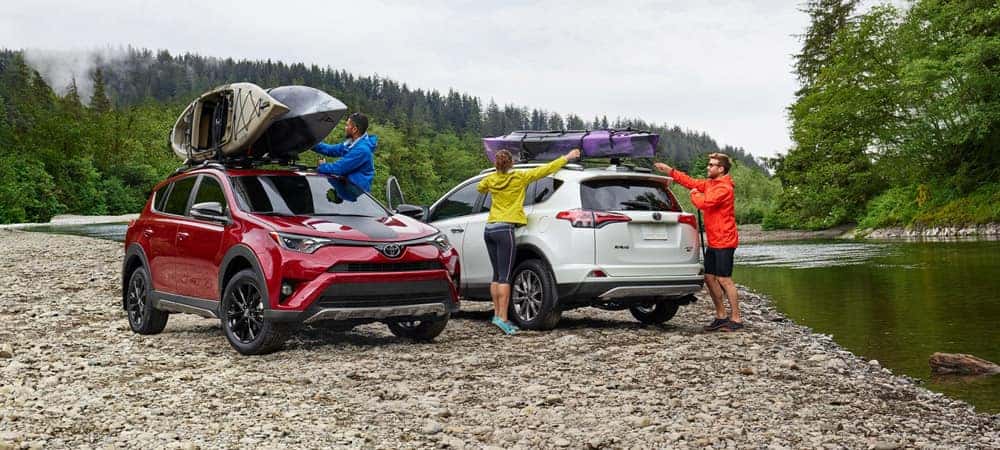 Toyota SUVs
Toyota SUVs offer you a range of size and options, from efficient crossovers to mighty full-size SUVs.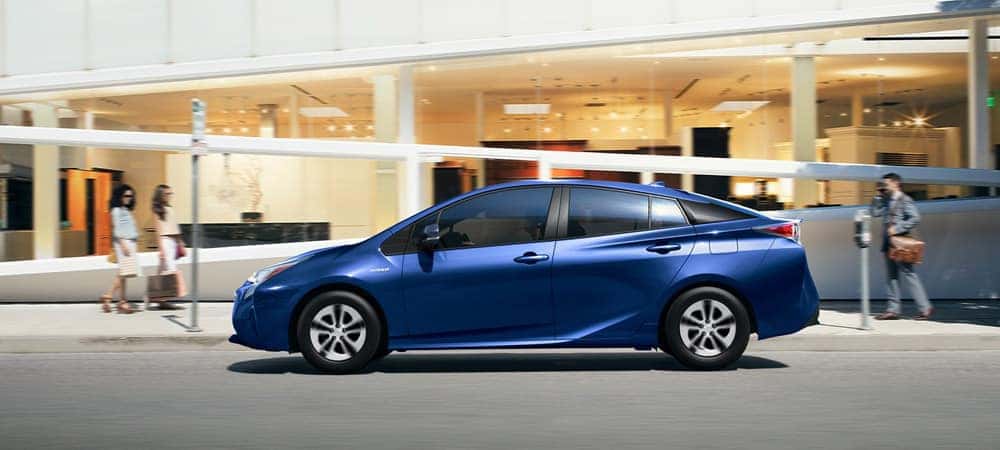 Used Toyota Hybrids
Save money at our dealership before you save money at the pump when you choose one of our used Toyota hybrids.
Current Certified Pre-Owned Inventory
We're incredibly active at Toyota of Hollywood, so make sure to follow us on social media to keep in touch with the latest specials, cars on the lot, and news around Hollywood!
Latest News at Toyota of Hollywood
See More Service Tips Replace your vehicle's timing belt every 60,000 miles if you want to be on the safe side, according to the Toyota service schedule. However, you can also opt to replace it every 100,000 miles if you're feeling brave. Ultimately, your owner's manual will have all the information you need on timing…

No one plans for an incident to occur while on the road, but unfortunately, accidents and issues happen. It's imperative to be as a prepared as possible in the event that you experience a collision or other emergency situation. With Toyota Safety Connect, your new Toyota SUV, car, or truck provides access to a suite…

Contact Us Whether you are going to roadtrip with your furry four-legged friend Fido or drive over to Van Nuys with your kitten, you may be wondering what the most important pet and car safety tips are before you travel. Here they are: Seat Covers: For clawed animals, seat covers can make all the difference in…
---
Customer Reviews
Yelp Mar 20, 2018
Stopped by Toyota of Hollywood and had the pleasure of meeting Mike Satin! He was knowledgeable in the car industry since his family owned a car dealership for decades, but most of all...He was caring enough to steer me away from a "bad choice" purchase to showing me a vehicle that had just come in. Yep, 1 owner, immaculate condition and a mere 23,000 miles on the engine! Simply, Mike Satin found me a brand new car, for a used car price!!If you're in the market and in the area...stop and ask for Mike Satin. Personable, knowledgeable and honest as they come!Denise W
Facebook Mar 19, 2018
Google Mar 19, 2018
Thank you Danny llamas from service department you were very helpful and answered my questions and concerned. Had car problems on my way to work and my wait wasn't too long. Great customer service will be going back to this Toyota service department. Thank you Danny llamas
Yelp Mar 17, 2018
Definitely the best car buying experience I've ever had! I probably spent less than 15 minutes in the dealership. Did all the negotiation online. Not only did they match the truecar price on a specific vehicle that I'm having a difficulty finding because of the color and options that I want, but David Bakhtamian agreed to deliver the vehicle to my workplace in Rancho Cucamonga! All that and no games when working out the deal.
Cars Mar 16, 2018
Ruben Gomez was my service advisor and he was so great!! He called my first thing in the morning to get started. I would definitely take my car to him going forward. Thank you Ruben!
Facebook Mar 15, 2018
Excellent service . Especial thanks to Joey Luzt who made my visit so rewarding explaining what will be done to my SUB . Should have done the repair in your shop on the first time I've noticed something is wrong with my vehicle . Would definitely recommend to patronize TOYOTA OF HOLLYWOOD for their vehicle services ?
Cars Mar 14, 2018
Wassim Manaa, our salesman, was very knowledgeable on all of the cars that we were interested in and he helped us narrow down our ultimate purchase. His patience with explaining the details and the strengths and weaknesses of each option was great. Finally, in the decision making process, we came to a conclusion for the best car for our needs was the Rav4. We made what we thought was good negotiation and Wassim helped us facilitate that package. We are very happy with our decision and will use our salesman, Wassim, and Toyota of Hollywood for future purchases.
Facebook Mar 14, 2018
Not only me , but people know about Toyota performance and the crevices they provide to the customers, I have Camry, 4-runner , Tundra and they all work well enough to say Thank You Toyota ❤️
Yelp Mar 14, 2018
I came here because I was close by and didn't regret it at all, this is my new favorite Toyota because they are fast. They get the job done on time and are always caring for the customers. Thank you Jackie for your wonderful help and for your perfect customer service.
Google Mar 13, 2018
Nice selection of Toyotas right in the heart of Hollywood.