Newest and Most Popular Toyota Models
Freshest and Brand New Inventory
These vehicles have JUST been added to our inventory; test drive them before anyone else opens the door!
We at Toyota of Hollywood have specifically gathered inventory searches that customers commonly browse online, because we want to do the difficult work for you. Right when you step foot on the lot, you'll be able to further explore the vehicles you've been waiting to get to know. Whether you're looking for a Toyota Camry or a Toyota RAV4, you can peruse our specific inventory of certain trims, models, or features available. See the custom inventory we've created, find the model that's right for you, and get ready to exchange your old vehicle.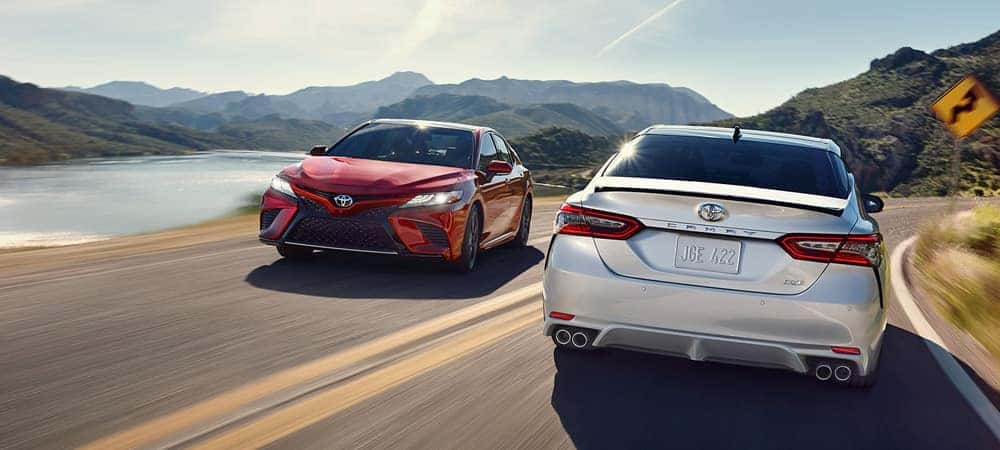 New Toyota Camry
You can't go wrong with the most popular model in America — check out our inventory of Toyota Camry models.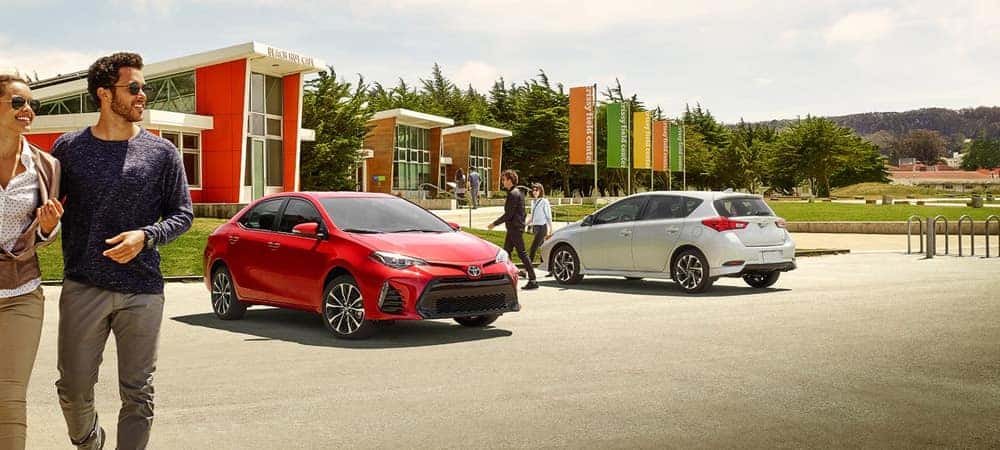 Low-Mileage Used Cars
Looking for a used car that's like new? Check out our inventory of low-mileage used cars to get a great price on a gently used vehicle.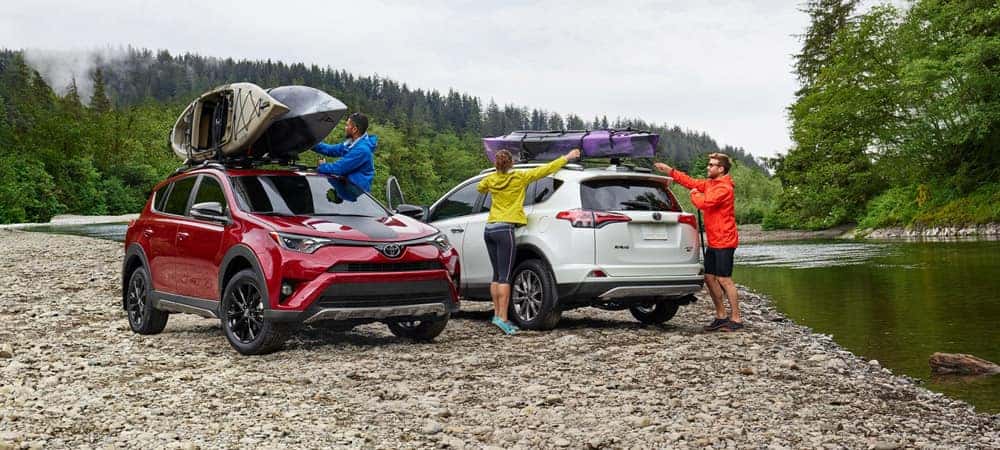 Toyota SUVs
Toyota SUVs offer you a range of size and options, from efficient crossovers to mighty full-size SUVs.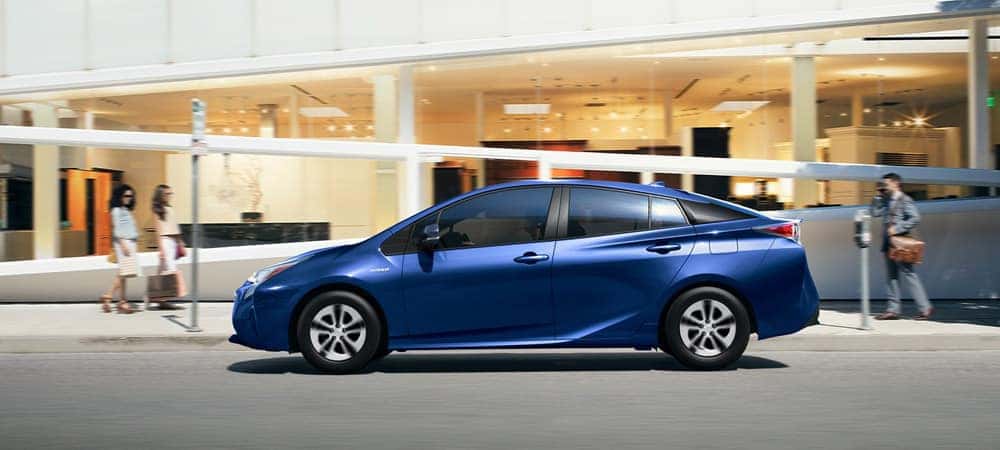 Used Toyota Hybrids
Save money at our dealership before you save money at the pump when you choose one of our used Toyota hybrids.
We're incredibly active at Toyota of Hollywood, so make sure to follow us on social media to keep in touch with the latest specials, cars on the lot, and news around Hollywood!
Latest News at Toyota of Hollywood
The new Corolla is an affordable car that doesn't skimp on style or performance. The newest Corolla offers a wide range of exterior colors to help you make heads turn while on the roads in West Hollywood. Take a look at the 2020 Toyota Corolla color options below, as well as the exterior features and packages…

Drivers from West Hollywood to Los Angeles are being drawn in by the 2020 Toyota RAV4 interior. This beautiful crossover SUV is packed with a suite of impressive features. To make your car-buying decision easier, the team at Toyota of Hollywood has compiled a list of 2020 RAV4 interior features. Read on to take a deeper look at this…

The 2020 Toyota RAV4 configurations are affordably priced between $25,850 MSRP* and $35,180 MSRP*, which makes the new RAV4 the perfect option for drivers in and around the Glendale and Los Angeles areas who are on a tight budget. When you visit Toyota of Hollywood, we'll explore the different RAV4 configurations and get you behind the wheel of…
---
Customer Reviews
Yelp Apr 1, 2020
I went to Toyota of Hollywood a few weeks ago because I had some questions before turning my car in (lease was up). The rep that I was looking for stepped away and I was short on time. Another rep named Angel Ascencio overheard me explaining my situation to the front desk woman and he jumped right in to assist. Angel was very helpful in answering my questions and respected that I was short on time. He took down my information and told me that he would call me later to follow up. A short while later, he called me ...
Yelp Mar 29, 2020
I have been in the market for a used Toyota Prius for about 3 weeks, checked private and dealer. A 2017 Prius showed up on my phone yesterday morning, looked at all of the pictures, description of the vehicle and the car fax report, left my contact information before they were even open and as soon as they opened i received a phone call from Ali Sepehri, I asked him questions about vehicle, checked the vehicle thoroughly for me. I was comfortable enough that we handled the entire process over the phone. Instead of me driving to Hollywood from Beaumont which is 77 ...
Yelp Mar 19, 2020
Immediately said hello and introduced themselves; phoned / text me multiple times on their own to check in & one ex) to confirm Lyft .... Saying the least & the most, excellent service!!! Would return again & again. Thank you kindly. Many Mahalo's, C
Yelp Mar 19, 2020
So honestly the car buying process is a huge hassle on its own, not to mention most car dealers try to hassle you and keep you in the dealerships long hours. It's exhausting! But if you are looking for an honest car dealer who actually cares about his customers, Go to David Bakhtamin. He gave the best service I have ever received at dealership..He is.upfront and honest with his deals, and takes care of his customer's needs, not to mention he tries to get you in and out as fast as possible.
Google Mar 14, 2020
This review is for Sandro, really nice guy help us on all are questions and was really helpful on Finance, a person you can work with and will be start forward with you. He will not lie to you or force you to get what you can't afford. This Toyota was really nice to my dad and helpful. So I give this Toyota 5 star.
Google Mar 13, 2020
David Bakhtamian was very helpful in assisting me in a possible remote purchase! Be sure to ask for this helpful sales associate!!
Google Mar 10, 2020
Google Feb 29, 2020
Carlas Ramírez es muy buena vendedora receptiva amable complaciente......gracias por darle ese previlegio de pertenecer Toyota