Newest and Most Popular Toyota Models
Freshest and Brand New Inventory
These vehicles have JUST been added to our inventory; test drive them before anyone else opens the door!
We at Toyota of Hollywood have specifically gathered inventory searches that customers commonly browse online, because we want to do the difficult work for you. Right when you step foot on the lot, you'll be able to further explore the vehicles you've been waiting to get to know. Whether you're looking for a Toyota Camry or a Toyota RAV4, you can peruse our specific inventory of certain trims, models, or features available. See the custom inventory we've created, find the model that's right for you, and get ready to exchange your old vehicle.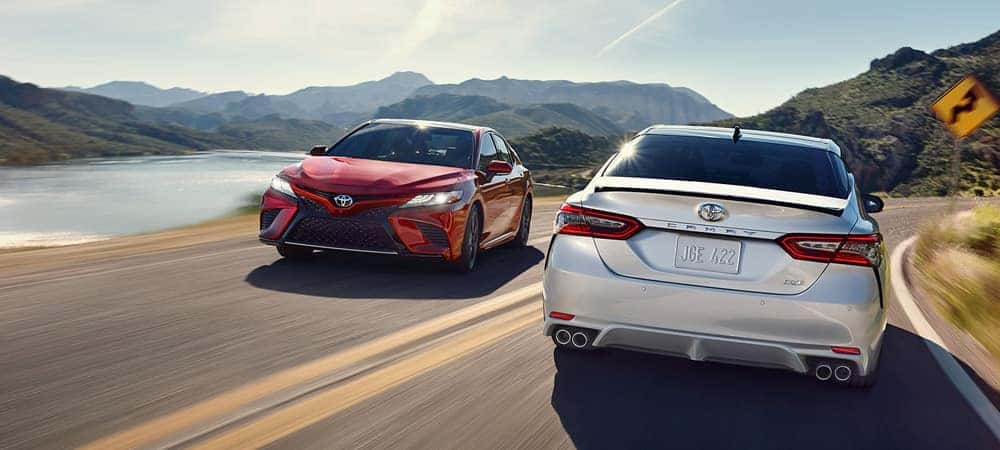 New Toyota Camry
You can't go wrong with the most popular model in America — check out our inventory of Toyota Camry models.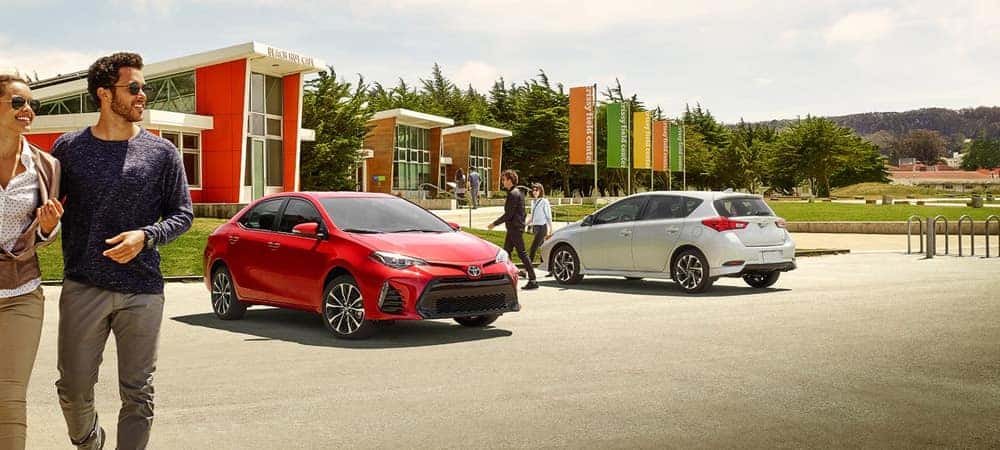 Low-Mileage Used Cars
Looking for a used car that's like new? Check out our inventory of low-mileage used cars to get a great price on a gently used vehicle.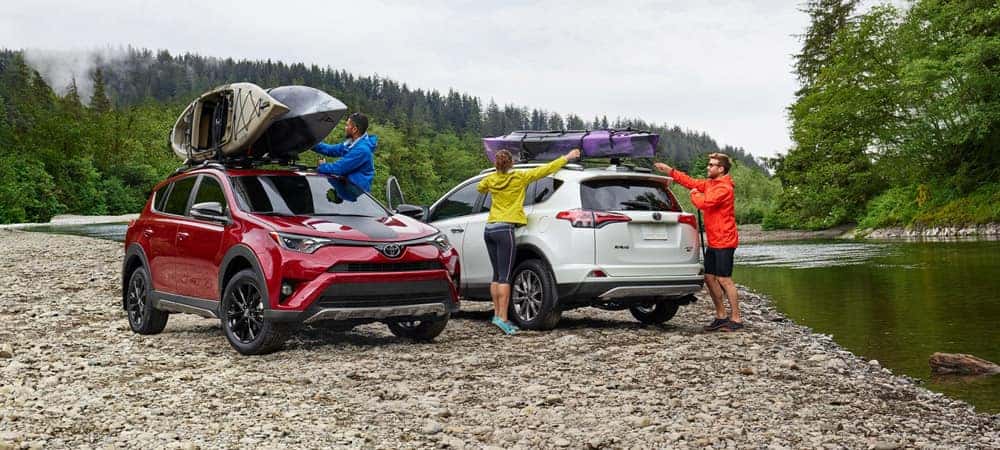 Toyota SUVs
Toyota SUVs offer you a range of size and options, from efficient crossovers to mighty full-size SUVs.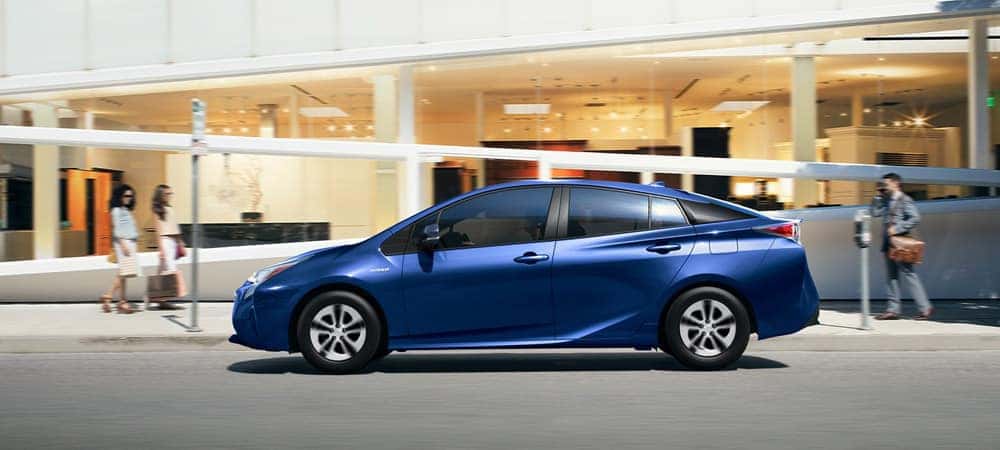 Used Toyota Hybrids
Save money at our dealership before you save money at the pump when you choose one of our used Toyota hybrids.
We're incredibly active at Toyota of Hollywood, so make sure to follow us on social media to keep in touch with the latest specials, cars on the lot, and news around Hollywood!
Latest News at Toyota of Hollywood
The 2020 Toyota Prius is an excellent choice for West Hollywood car buyers looking for an eco- and wallet-friendly vehicle. Toyota of Hollywood is walking you through the different Toyota Prius configurations to help you decide which of these hatchback vehicles is best suited for your daily drives around Los Angeles while taking the next step to incredible fuel…

The 2020 Toyota Camry is an exceptional vehicle for car buyers in and around the West Hollywood area who want a reliable, safe, and affordable sedan. Thanks to its range of different trim levels and configurations, finding the Camry model that's right for you has never been easier. Whether you're looking for the 2020 Camry SE…

The new Toyota RAV4 is a head-turning SUV that impresses West Hollywood drivers with its capabilities and impressive standard features. The 2019 Toyota RAV4 colors mark this SUV as one of the most eye-catching sport utility vehicles in the segment, and once you experience your options, you will see why more Los Angeles-area drivers are choosing the…
---
Customer Reviews
Google Nov 11, 2019
Alex Aguirre was my service advisor. He quoted me a 3 hour wait time but luckily it was done in 2. He was extremely efficient and professional. Ordered a lyft for me while I waited and for my return to the service area. Alex Aguirre holds himself to a higher standard and is a representation of what a class act Toyota Hollywood can be.
Google Nov 11, 2019
I've been taking my car here for years and have had pretty good service, but my last visit with Danny Llamas was incredible. He really took his time with me, actually took my glove box out to see if he could see what was going on, communicated clearly with me, and kept me updated with the progress of my repair. He was personable, honest, and professional. I originally scheduled with Claudia because she had given me an amazing service experience the previous time, but she was out when I arrived, so Danny stepped in. They were both fantastic! Thanks ...
Yelp Nov 7, 2019
Had a good experience leasing a 2019 Rav4 XLE with Robert and Miguel last week. I was run through the process fairly quickly and as I wanted to get down to business right away, they respectfully negotiated a decent rate. As with any car dealership, pushing added services and warranties are expected but even though I declined everything, everyone was respectful. I pushed for a higher value on my trade in, which they agreed too as well. All in all, it was a fairly standard car dealership experience, but at least everyone working there seemed at friendly and attentive.
Google Nov 6, 2019
Danny Llamas, Very helpful and attentive! Exceptional service!
Google Nov 5, 2019
Was there on October 10th to buy a 2020 Tacoma. Transaction was smooth with no high pressure sales. Elvis and Carlos treated me right and came out with a great deal. Would come back. Highly recommended if you want to deal with a comfortable staff. Thanks again.
Google Nov 3, 2019
Google Oct 29, 2019
I took my car in for a service and was told my Angel Olivares that it would take an hour so I went to the waiting area. But before that around 3 guys in black t-shirts came up to me and offered their service. The wait was less than an hour and Mr. Olivares explained what was done to my car when I needed to return for other services that I inquired about. Very informative and helpful and put my mind to rest. I live pretty far and can go to Longo or Alhambra but the service I received yesterday was ...
Google Oct 28, 2019
Google Oct 27, 2019
Google Oct 26, 2019
Zareh is a cool guy. Very easy going. I didn't get a courtesy call when my car was ready though. I had to text two hours later to find out. This happened the first time I went in with my new car as well. Apparently they had my phone number mixed up.